Kitano-Tenmagu Shrine is popular among Japanese as an shrine for study as it enshrines Sugawara-no-Michizane who made a great academic success and promoted as Udaijin (a very high post in politics) at a very young age.
Not only many Japanese come to pray for their academic success, it is also famous among foreigners as an tourist spot to enjoy Japanese nature; red maple leafs in autumn, ume blossoms in winter, and cherry blossoms in spring.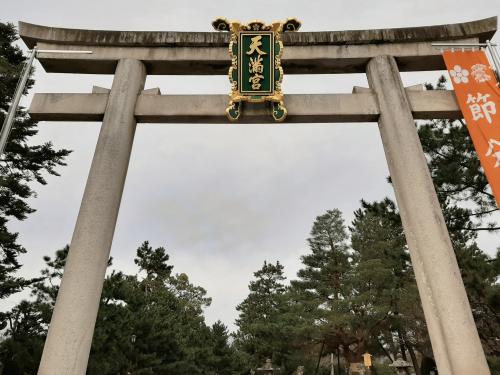 But did you know that there's a market called "Tenjin-Ichi" held there on the 25th of each month?
"Tenjin-san" is well known by the locals as one of the two big antique market held in Kyoto along with "Kobo-Ichi" held in Toji every month on 21st, and has a long history with nearly thousand years.
Tenjin-Ichi has been held every month since 1239 to celebrate Sugawara-no-Michizane's birthday which was on the 25th.
(It is said that 25th is also the date he passed away.)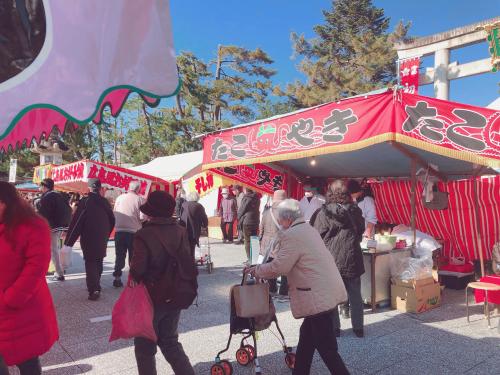 Around 1000 shops line up on the street and the shrine gets especially busy with locals and tourist on this day.
Many shops sells Japanese antiques and some of there handmade crafts, but even if you are not interested in them, there's more to catch your eyes!
There're many street food stalls that sell delicious Japanese festival foods such as Takoyaki (octopus ball) and apple candy, and also some places you can enjoy traditional Japanese shooting game, so it is surely worth going just to enjoy the Japanese festive atmosphere of Tenjin-Ichi!