Heian Raku-Ichi is a handicraft market that is held on the second Saturday of each month at Okazaki park.
Okazaki park is in front of Heian Shrine, which is one of the most world heritage in Kyoto, and many people gathers on this day.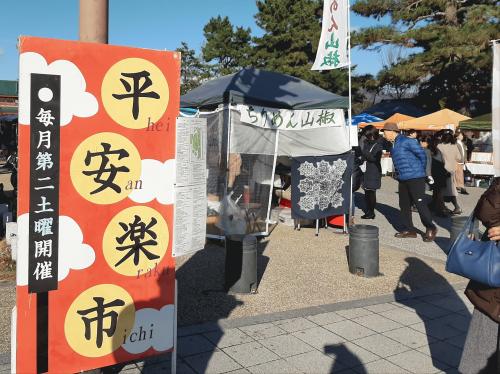 At Heain Shrine, an event called "Nomi-no-Ichi", a flea market of Japanese antiques, is also held on every 10th as well, but Heian Raku-Ichi is a market which most of the goods sold are handmade by the shop owners.
Various types of handmade crafts and foods (hats, wallets, dishes, accessories, cookies, pickles, jams, etc.) are sold and gonna catch your eyes!
Heian Raku-ichi is one of the few market in Kyoto that holds workshop for children.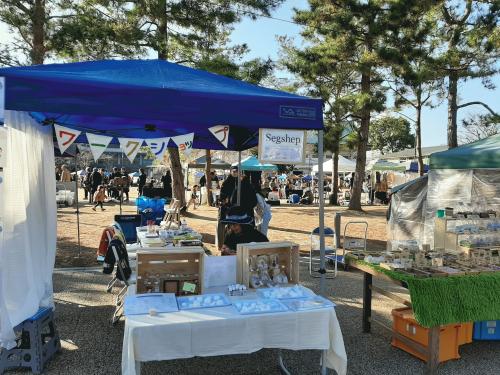 Okazaki area where Heian Raku-Ichi is held is well known as an spot that cultural facilities such as Rohm Theater, Kyoto City Museum, Kyoto City Zoo, Kyoto City Library, and Murinan accumulates in one area.
This area is highly recommended for people planning to explore Kyoto with children!
Here at Fuune, we have wide of variety of bicycles including bicycle for juniors and bicycle with electric assist and children seats, so feel free to come visit us with your family!