Looking for a good cafe to make a nice start of your day with an proper coffee?
Then, Bloom Coffee is definitely where you should go.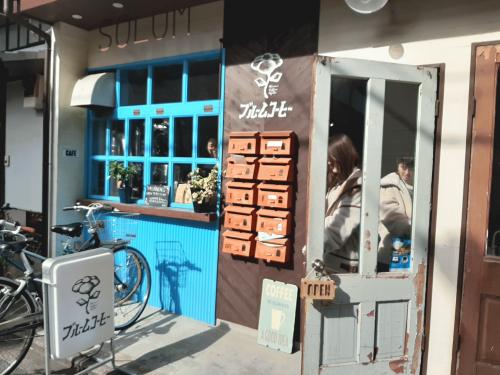 Inside the shop, there's a counter seat decorated with beautiful blue tiles and four table seats in the back.
The best part of Bloom Coffee is that they have bunch of selection for breakfast menu.
You can make a choice from cheese toast, french toast, curry rice and some other menu, but the one I personally want to recommend is the "coffee butter and white bean toast".
A black butter flavored with coffee is topped on toast with sweet white bean paste.
I know you might need courage to order this unfamiliar food, but just give it a try!
I'm sure that it'll be an unique breakfast experience you could never have at other places!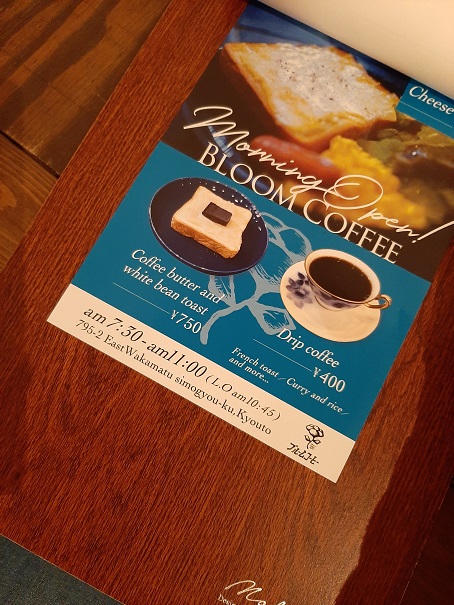 And of course! Do not forget to order coffee with your food!
They have good selections of coffee from more than ten countries.
The excellent cup of coffee that the master's gonna serve you will surely make your body wake up.
Bloom Coffee is open from 7:30AM till 10:00PM (except 11:00-11:30AM).
For lunch, they serve a plate of delicious spice keema curry, and it's also worth trying.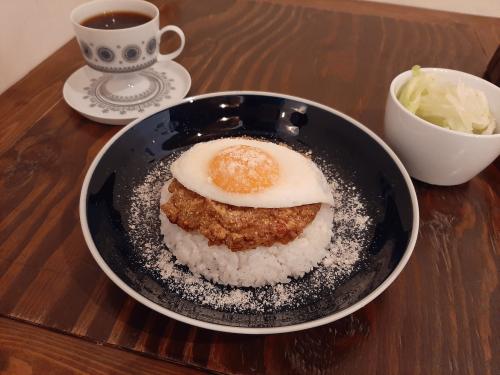 Bloom Coffee locates near Kyoto station, and is about 6 minutes walk from Fuune.
They have best selections of coffee and I'm sure they are gonna satisfy your toungue!
Why don't you start your day in Kyoto with perfect breakfast and coffee at Bloom Coffee, and don't forget to share your morning experience with us when you come visit Fuune!