Today I would like to introduce one of the most famous tourist spot in Kyoto.
Golden Shrine (Kinkaku-ji) is a well known place to visit in Kyoto all over the world.
Also did you know that it is the world heritage?
If we ask the customers who came to rent bicycles where they want to go, most of the customers answer Golden temple.
So at fuune, we have made a recommendation course to the Golden shrine!!
This is the link to the recommendation course!
First this course will go to the Arashiyama area and then to the Nijyo castle. If you would like to do this course feel free to do so!
However, today I would like to introduce how to go to the Golden temple after visiting Arashiyama area.
This is how it looks like if we write it on the map.
You can see the Golden temple in the very top and our store is located on the bottom right side where the route comes together. This course will take about 3 hour in total. Faster than visiting with the city bus and easier to stop by.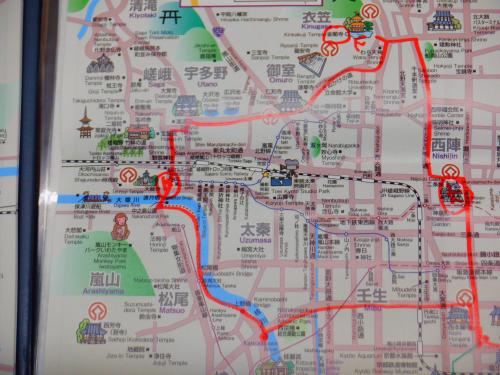 Before going to the Golden temple, you will pass the Kinukake road. Along this road there is Ryoanji which is a famous temple for Japanese garden of "Karesansui", and Ninnnaji where you can see the five roofed tower. Both of them has free parking for bicycles and so as the golden shrine too.
It's time to see the Golden temple!!
The looking of the temple changes on the weather. If its sunny you will see the sparkling temple and even at gloomy day you will able to see the beautiful contrast with the Japanese garden and the temple.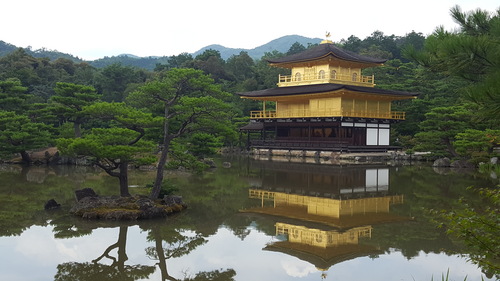 Also at the Golden temple, you can enjoy matcha with the garden!!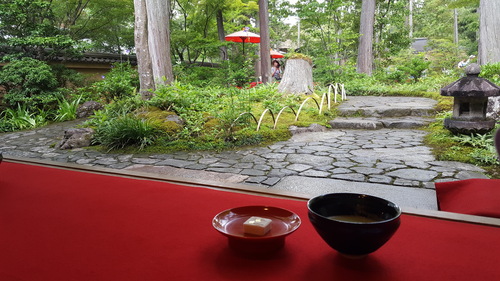 If you are considering to visit Golden temple with bicycle, this course will include the famous places in the west side of Kyoto.
Of course we are happy to tell you the direct way to the temple, and other places to visit near Golden temple.
Please see more blogs on our website!
The blogs introduce what to do, see and eat at Kyoto!!