Fushimi Inari Shrine is one of the spots that we're highly recommending people coming to Kyoto to visit by bicycle.
Cycling along the Kamo river will be a memorable experience that you could make on the way to Fushimi Inari.
Feel the breeze, enjoy the sun, and you may also get a little picture of our everyday lives passing by some dog-walkers or picnickers strolling along the river.
Though I believe bicycle is always the best option to go visit Fushimi Inari, spring is the season I especially want to recommend people to take our cycling route.
One and the only reason I love the way to Fushimi Inari especially in spring is this cherry blossom tunnel that only appears during this season.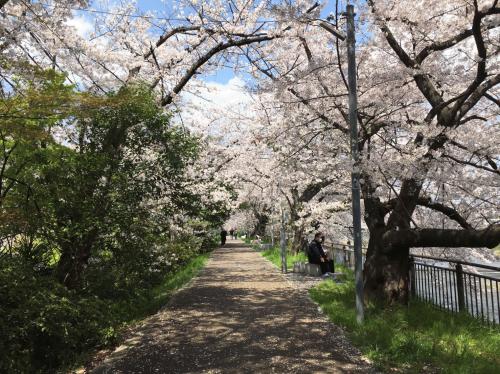 Making a left turn at the first corner after departing Fuune toward the south, keep going straight for about 7 minutes till you reach the Kamo river.
Turn right before you cross the bridge.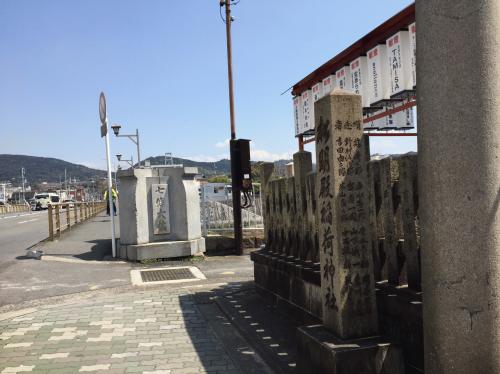 And you'll see this spectacular view of beautiful cherry blossom tunnel!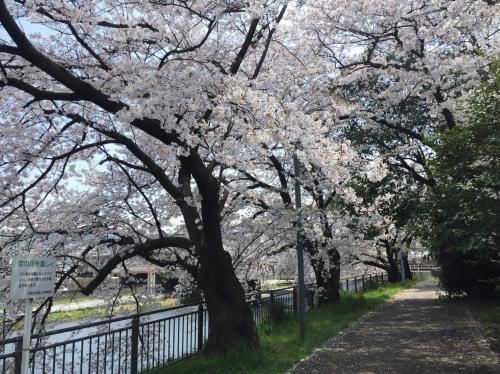 As you go through this path you'll see a slope that takes you down to the riverside.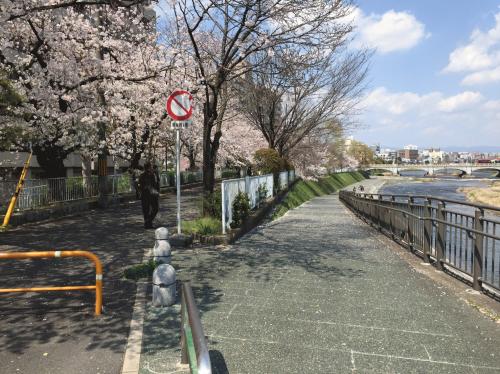 Enjoying the beauty of cherry blossoms and breeze, go south for about 7-10 minutes.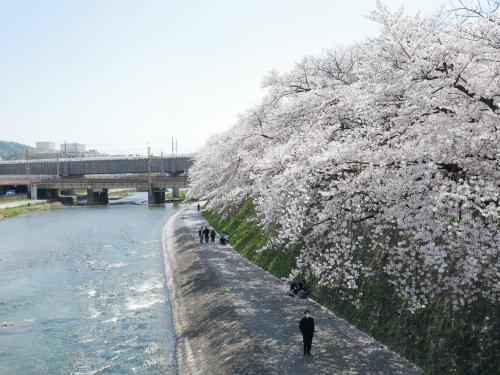 You'll see a high way gate on your right side.
Go back the ground via slope nearby and cross the bridge.
Fushimi Inari Shrine is about 5 minutes from there!