Sanjusangendo is a buddhism temple in Kyoto famous for the statues of thousand-armed Kannon (千手観音像).
"Renge-oin" is its official name but is now often called "Sanjusangendo" as there're thirty-three (sanjusan) spaces (gen) between the columns inside the do (hall).
It is said to have the longest wooden structure in Japan, and its inside is fulled with 1001 of statues of thousand-armed Kannon (a Buddhism goddess of mercy) that have nearly the same height with ours.
The statues are lined up in ten rows of 50, and another 500 are placed behind the back wall.
Its view that lasts over 120 meters is just spectacular that there is no other place that you can have this view.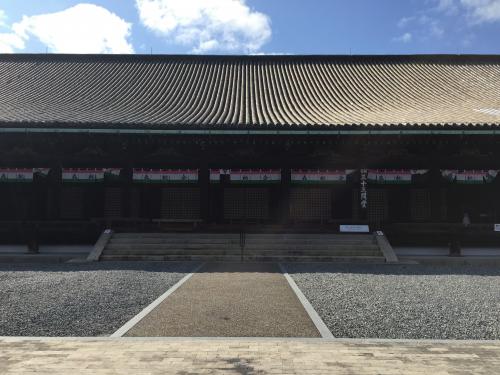 Photos are not permitted inside but below is the poster of Sanjusangendo.
You can probably imagine how huge and impressive the thousand Kannon statues are if you think that this poster only shows just a part of the whole.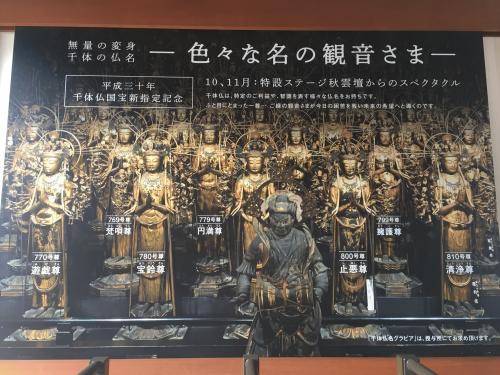 Outside the hall there are some Ume blossom trees planted around the pond and is just now in full bloom!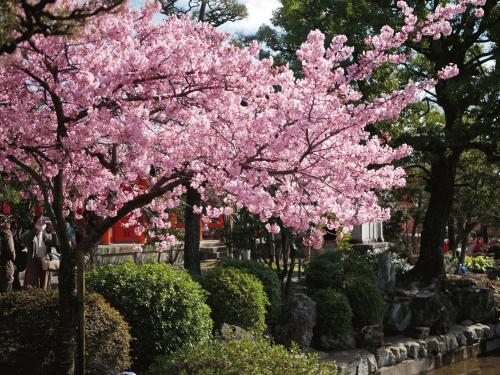 Here's another photo of cherry blossom tree that has just started to bloom.
Usually the best seasons for Ume blossom is from Feburary to March, and from March to April for cherry blossom.
Don't miss the chance to enjoy this amazing beauty of Japanese nature if you are coming to Kyoto in spring!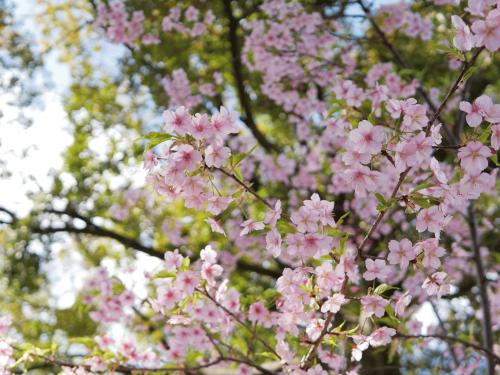 There are many temples and shrines here in Kyoto, but Sanjusangendo is the only temple that features countless statues of Kannon.
It is located near both Kyoto station and Higashiyama area and there's several other temples around it, such as Chisaku-in, Yougen-in, Houou-do, that you can visit for sightseeing.
<Basic Information>
Opening hours:8:00-17:00 (Opening hours change to 9:00-16:00 from the mid of November till March)
Admission fee: Adult 600yen (Junior high and high school student: 400yen/Child:300yen)
Access from Fuune (Kyoto station) :10min by bicycle (Free parking space in front of the entrance)