Hello every one!
Today, I would like to recommend one good cafe located near Kitano Tenmangu Shrine that you can have nice, fluffy, and of course yummy Dorayaki.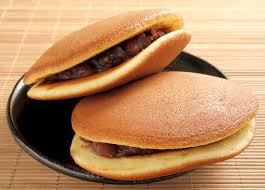 For those who haven't heard of Dorayaki before, Dorayaki is a type of confection that a sweet read-bean ("azuki") paste is sandwiched with two small pancake patties.
It is not as famous amoung foreigners as other Japanese foods, but it is one of famous Japanese sweets that has been loved by Japanese over decades.
A small Dorayaki shop "Inome".
"Inome" is a small Dorayaki shop which is located near the Kitano-Tenmangu Shrine, one of the shrine famous for the god of study (academic success).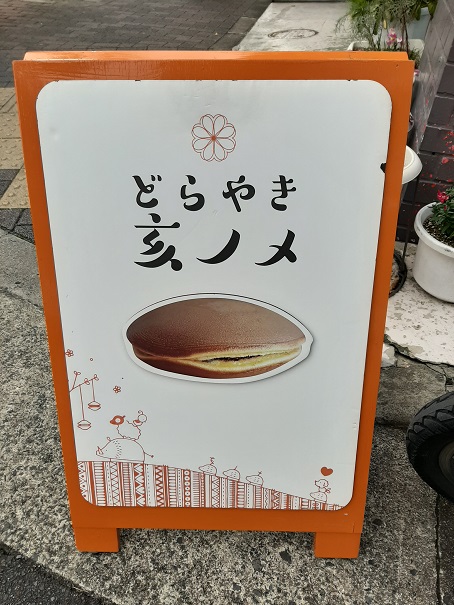 Inome mainly sells Dorayaki that is individually wrapped for takeaway, but the one I want to recommend you is the "Big Dorayaki" that you can eat inside the shop!
The best part of this "Big Dorayaki" is that you can get a freshly baked hot fluffy Dorayaki, as the owner starts baking the pancake right after he gets your order.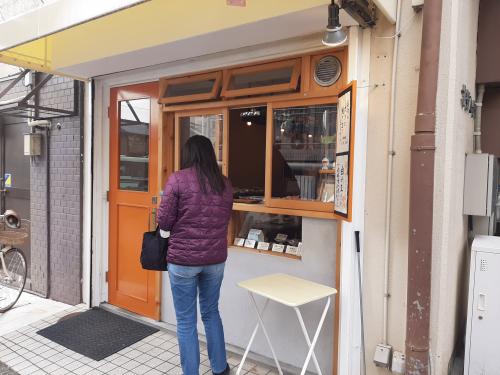 Below is the pic I took the last time I went Inome.
Can you see how big it is?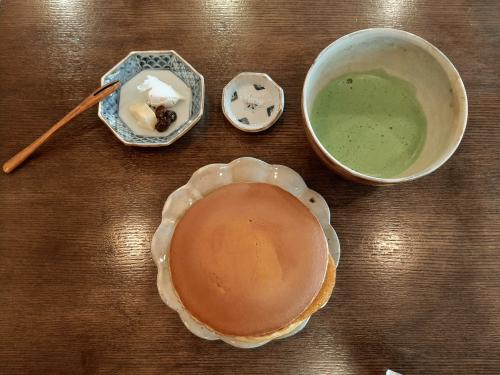 This Dorayaki comes with four different toppings; unsalted butter, rum raisin, cream cheese, and salt.
You can try various combination with the Dorayaki and enjoy each bite without getting bored of its taste!
Some of you might be wondering whether it goes well with Dorayaki (I used to be one of them), but just try it, you'll know the answer.
The Dorayaki comes with one cup of drink, and you can make a choice from Japanese roasted tea, green tea, black tea, and coffee.
The price is 930 yen in total, and I'm sure it's worth paying it!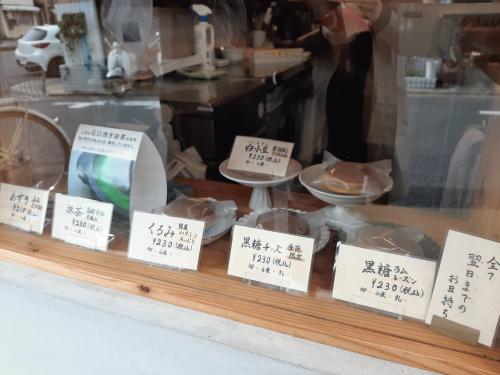 The Dorayaki sold in front of the store for takeaway is of course delicious as well, and it's also my recommendation to buy it as a souvenir for your trip!
If you have any chance to come near by Kitano-Tenmagu Shrine, don't forget to head to Inome to try delicious Dorayaki!