The festival of weeping Ume (Japanese plum) and camellia has begun at Jonangu shrine!
Though Jonangu shrine is not as famous among foreigners as other sightseeing spot, it is well known among Japanese as one of the best places to enjoy Ume blossoms in Kyoto.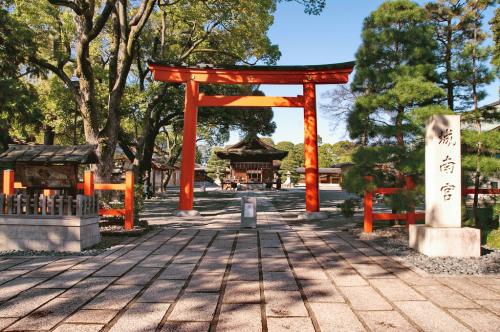 In side the shrine, there is over 150 of weeping Ume trees, and its view is just amazing that is hard to describe with words.
The blossoms are already in full bloom this year, pretty early compared to last few years as the temperature in Kyoto haven't got low that much.
The shrine is now filled with the smell of Ume blossoms and you can tell from it that spring is just around the corner.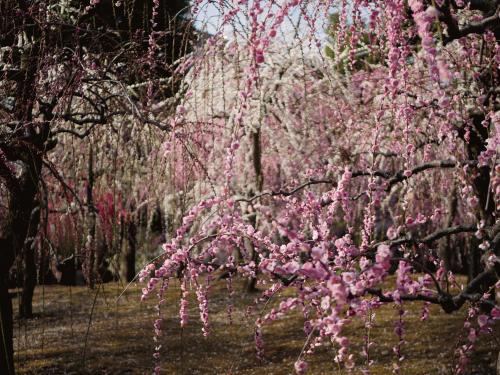 It's not only the Ume blossoms that you can enjoy at Jonangu shrine but also the trees of camellia.
At Jonangu there are various types of camellia ranging from red one to marble one, and the contrast between the green of the grass and the red of the camellia is just so beautiful.
Jonanji is about 30-40 minutes by bicycle from Fuune.
You can also take bus or subway to get there, but my personal recommendation is bicycle as you don't have to care about the time or neither have to walk from the station.
Jonangu is located on the southern side of Kyoto, and Toji and Fushimi-Inari shrine is so as well.
Why don't you take one of your day to explore the southern Kyoto and enjoy the beauty of Japanese spring!
<Information>
Date: Feb 18th - Mar 22nd
Opening hours: 9:00-16:30 (last entrance at 16:00)
Admission fee: 600 yen