One of the best spots to visit in Kyoto is definitely "Rurikouin"
Absolute good photo spot and place to relax your heart.
You have to pay 2000yen to go inside the Rurikouin, however it is worth the price.
Here are some pictures inside the temple.
The reflecting green corridor makes you feel as if you are in the garden outside.
You can sit here and look the garden for a while.
It will definitely calm your heart and make you relax.
Picture here is taken at the room called "Drawing room" which is also a tea room as well.
The color change in which season you visit
In fall, you will see the red leaves and in the summer you will see the green leaves like the picture above.
The entrance looks like this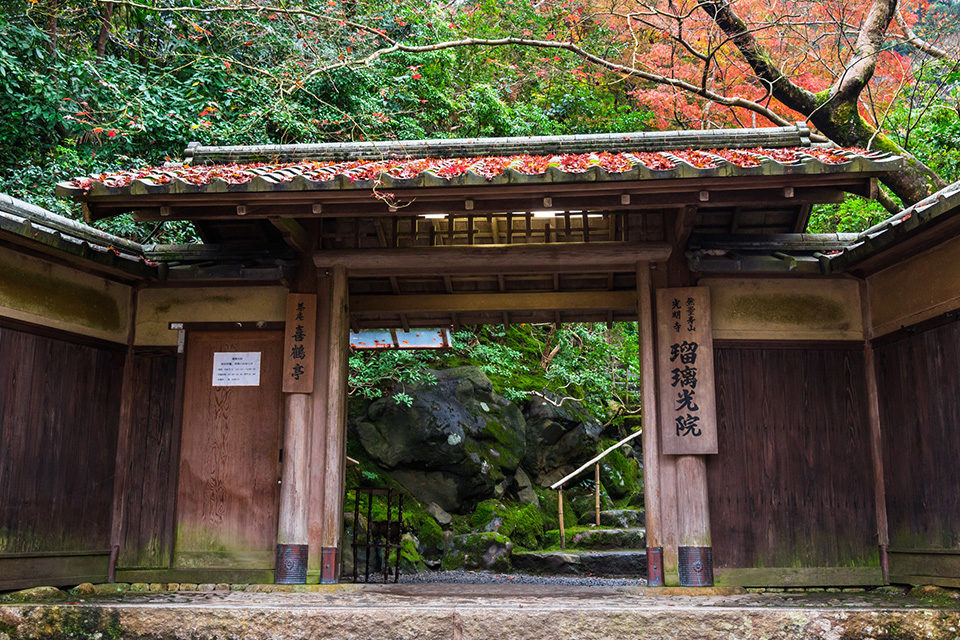 Higashiyama area has many good spots to explore with bicycle.
Rental bicycle fuune will provide you the fastest way to the Rurikouin and show you the recommending course
of higashiyama area.
It will take about 1hour along the Kamo river, if you are planing cycling along the river Rurikouin will
be a good stop by.
I am not going to put all the pictures of the Rurikouin, so you can find out what color it's going to be
at winter and spring.
Rental bicycle fuune has free map of Kyoto!! You do not have to worry about your wifi
during you are cycling!! Moreover, we have smartphone holders too (300yen/day)
For more information please look are website
More info about Rurikouin (offcial site)