When you arrive to Kyoto, Higashi-hongan-ji (Higashi-hongan temple) will be the closest temple from the station.
It's only 5 min walk!!! Also the admission fee is free for everybody.
Higashi-hongan-ji is a well known temple in Kyoto and many people visit here.
Also there is a temple called Nishi-honganji-temple next to rental bicycle fuune.
"Higashi" means east and "Nishi" means west in Japanese. If you saw the map, you might recognize the names of the temples came where they are located in Kyoto.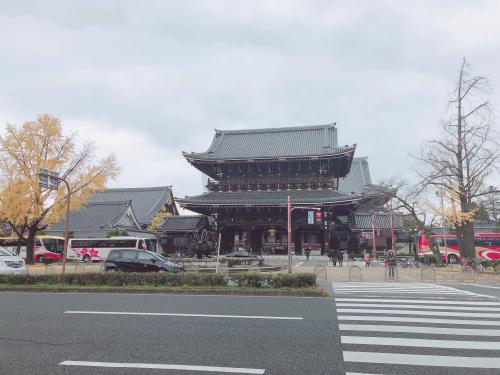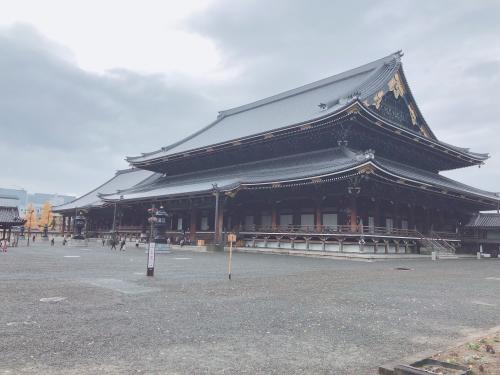 If you are going with bicycles, the parking will be next to the fountain.
It does not say anything about the parking, but there are no problem to leave your bicycles here.
Just make sure, Kyoto is very strict about illegal parking, if you park in the wrong place they will
take away the bicycles, such as paths and side walks.
However, since Kyoto is a bicycle city there are plenty of paid parking lot around the city!!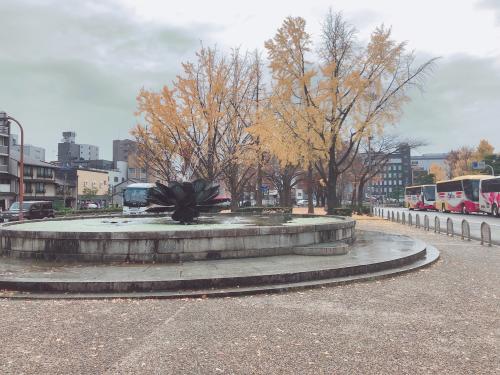 More information from here
Open hours: March-October 5:50am~17:30
November-February 6:20am~16:30
Kyoto rental bicycle fuune