Kitano-Tenmangu shrine (北野天満宮) is one of the shrine in Kyoto that is famous for ume blossoms (梅).
Sugawara-no-Michizane, who is known as the deity of the shrine, is said to had deep love for ume blossoms (梅) and over thousands of ume tree with 50 different kinds is planted around its area.
Here in this blog, we would like to share you some information of "Baien" that will be open to the public during the best season of ume blossoms, and share you some pics of flowers starting to bloom.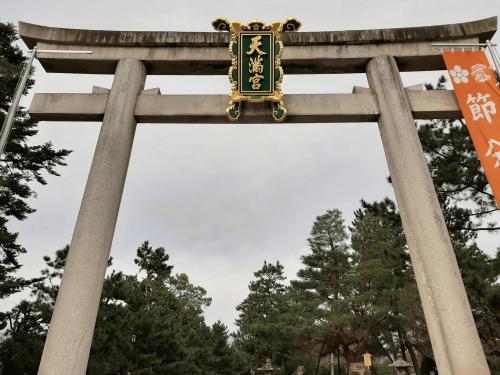 Baien (Ume blossom garden)
Opening days: From early February to the end of March
Opening hours: 9am - 4pm
Admission fee: Adult (older than 12) 1,000 yen, Child 500yen
※During the period, the garden will be lighten up after the sunset till 8pm. (Only from Friday to Sunday.)
※The admission fee includes Japanese tea and sweets that is served inside the garden.
Ume blossoms blooming forecast
Generally, some ume blossoms starts to bloom from the end of January and gets in full bloom at the end of February, so the best season to enjoy ume blossoms will be around the first half of March.
Below is the pics that I took at Kitano-Tenmangu shrine today (2020.1.19), and you can see that most flowers are still in bud.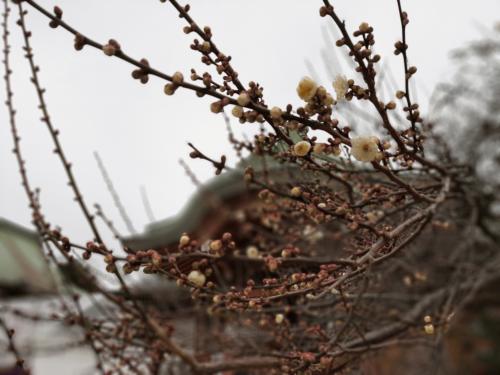 Though you are coming to Kyoto earlier than March, no need to feel down!
Some types of ume blossoms, such as "Kanko-bai (red ume blossom)" is said to start blooming from the end of January and get in full bloom at the first two weeks of Feburary, so it's still worth coming to see the red blossoms!
(Below is the pics of "Kanko-bai", some of them are already starting to bloom.)