Cherry blossoms are starting to bloom allover around Kyoto and is now the best timing to enjoy the beauty of Japanese spring!
Here in this blog, we'd like to show you some of the best spots to see the cherry blossoms at the Kyoto Imperial Palace.
The total area of the Kyoto Imperial Palace is over 92 ha, and it takes nearly an hour to walk around the whole place.
If you want to see the whole area quickly, we highly recommend you to go there by bicycle!
You are able to catch up all the spots we are going to introduce time-efficiently!
For those who want more information regarding cycling at Kyoto Imperial Palace, click here to check out our blog.
Recommendation spots to enjoy cherry blossoms at the Kyoto Imperial Palace
The image below is the map showing the spots with cherry blossoms.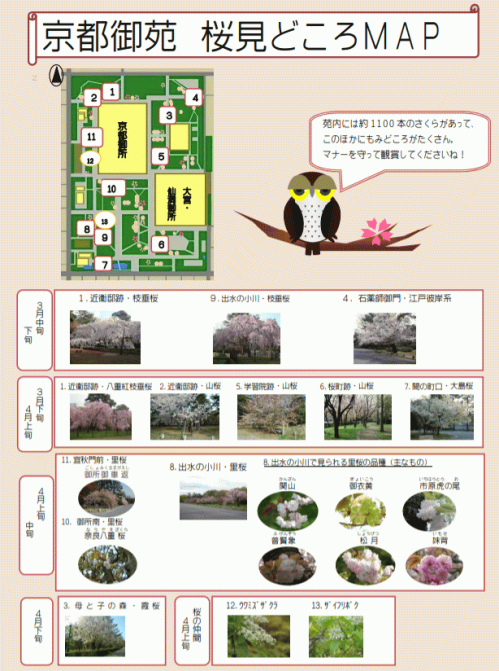 Here's a photo of the weeping cherry blossom at spot 1.
Probably because of the warm temperature during winter, the blossoms are blooming earlier than usual this year.
This area around the blossom tree gets always crowded every year, but probably due to COVID-19, there was less people coming to see it this year.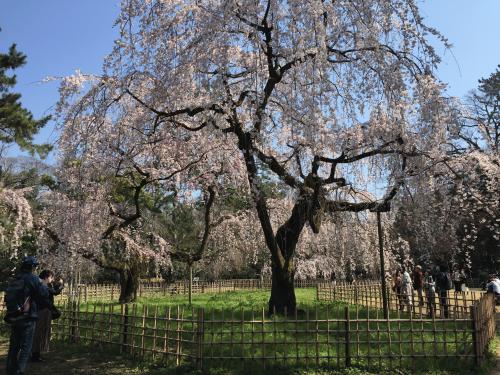 Here's another picture at the park on the west side. (around spot 2)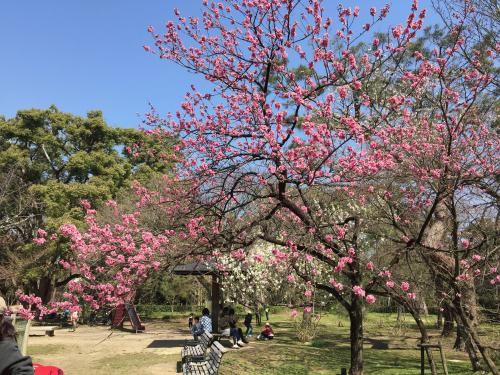 Head straight toward east, here comes the 3rd cherry blossom spot.
Another type of cherry blossom called "Kasumi zakura" is planted, but most blossoms were still in buds when I visited there on 3/19.
According to the blossom forecast on the map, it is estimated to fully bloom at the end of April.
Oshima Zakura at spot 7 seems to take more time to bloom.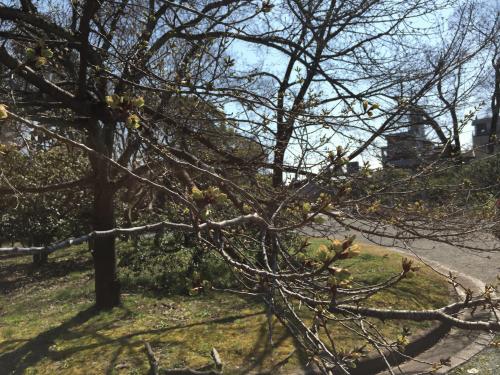 Spot 9 is where you can see one of the most popular cherry blossom trees in the palace!
As same as the one at spot 1, this weeping cherry is already in full bloom!
At Kyoto Imperial Palace, you can enjoy bunch of flowers and plants other than cherry blossoms.
Here are some photos of camellia, magnolia, Ume blossoms planted at the palace.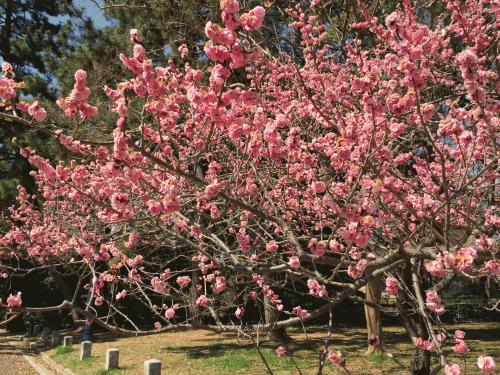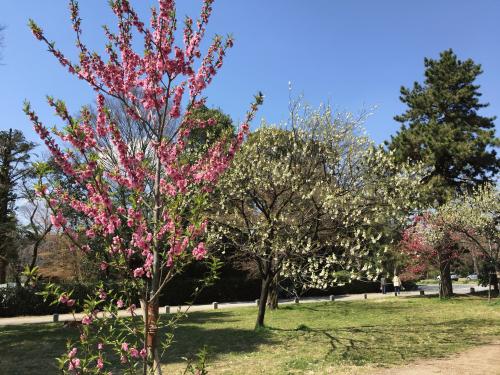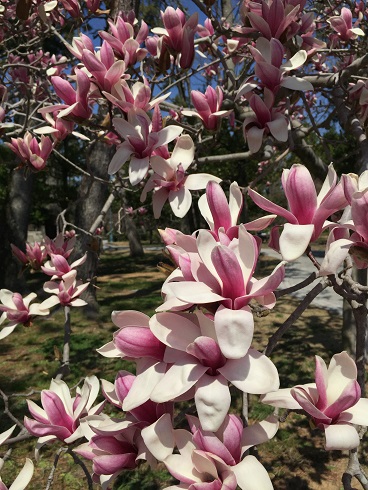 Near the Nakadachiuri rest space, there are some bench and table that you can read your books or to have your lunch!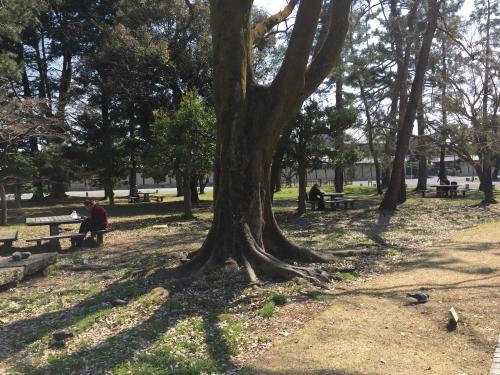 Kyoto Imperial Palace is one of the best sight seeing spots to enjoy Japanese nature and especially the beauty of cherry blossom!