Have you ever heard of Yakisoba?
Soba is well known as Japanese noodles, but what is "Yaki"?
Yakisoba is made in many Okonomiyaki (Japanese pancake) restaurants and it's common to eat at festivals.
Also, it is a common meal made at Japanese home too.
Yakisoba is fried noodles with some veg, and meat.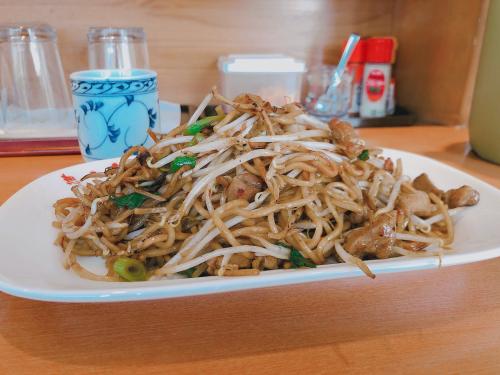 If you are interested of eating Yakisoba at Kyoto, please try the "Soufuren (想夫恋)"
All they make is Yakisoba and you can pick some toppings with the Yakisoba.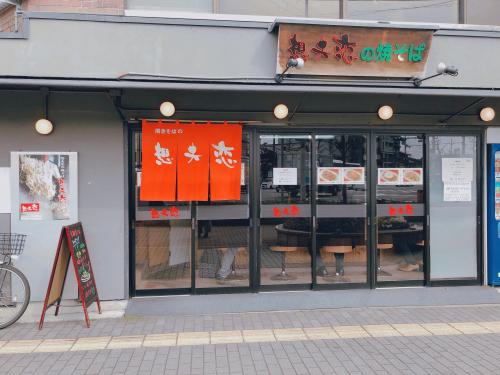 The store looks like this and 15min from Kyoto station.
They have English menu so don't worry!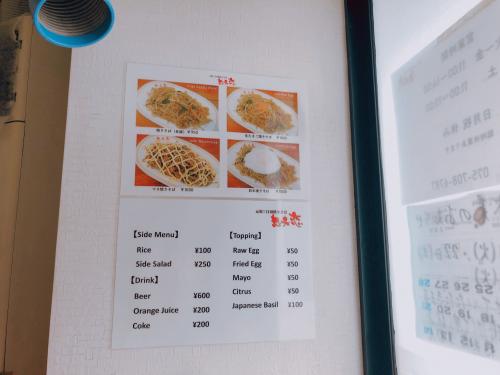 If it's your first time, the ordinary one will be a good start!
If you like mayo this goes well with the Yakisoba too:))
They have little spaces for bicycles to park, and the closest bus stop will be the nanajyo-oomiya/ Kyoto aquarium station.
It will be in front of seven eleven.
open hours are very short so be careful if you want to go!
Hours: Tue-Fri 11:00am~2:00pm
Sat 11:00am~3:00pm
Holiday: Sunday, Monday, Public holidays