If you are looking for vegan restaurant, I would recommend "Vego Out". Which is just in front of the Kamo river.
The location is great, food is nice and acceptable price!!
This is how it looks like from the outside and right before you cross the bridge.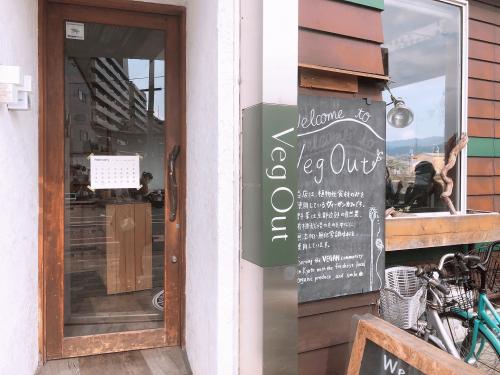 They have some spaces for bicycles to park, no worries for illegal parking.
It is about 10min walk from Kyoto station. Rental bicycle fuune is pretty close too the restaurant too. It only takes about 5 min with bicycle from our shop. Come rent bicycles first, and we are pretty sure your traveling in Kyoto will be smooth and fun with bicycles!!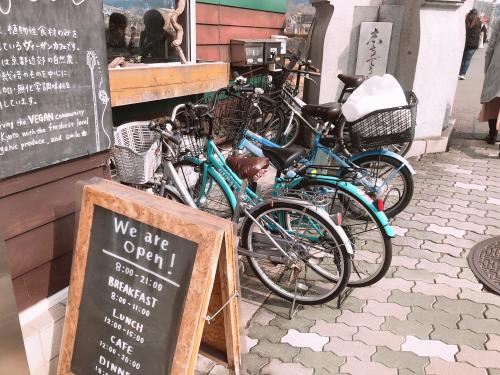 The seat in front of the river is the best way to enjoy your lunch in Kyoto.
Which looks like this, it's really a good location to relax and eat.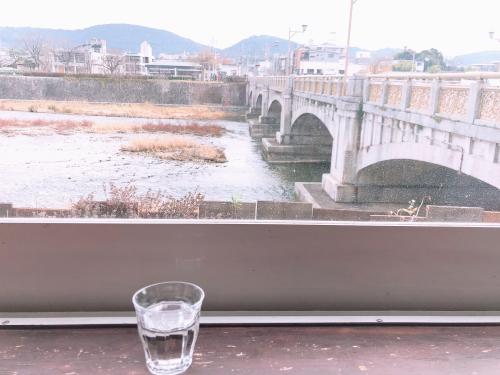 I ate panini with tofu inside, which comes with salad and soup. All the vegetables were grown in Kyoto.
This was 990 yen plus soup, not too expensive and very tasty:) They also have English menu!!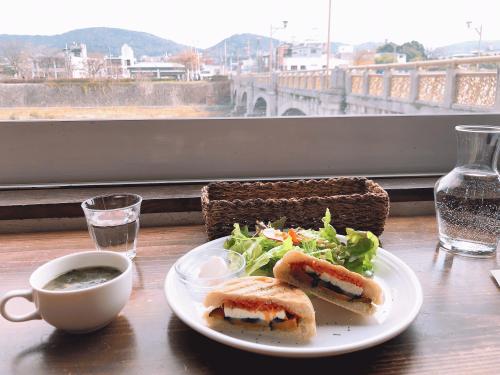 Address: 1F Kamogawa-buid. 44 Inari-cho, Shimogyo-ku, Kyoto
Hours: 8:00-11:00, 12:00, 18:00-21:00 (last call 20:00) /irregular holidays
Try cycling in Kyoto!!